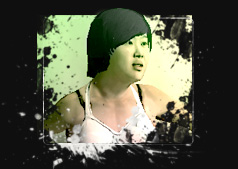 Xiu
AGE: 20 to 26
NATIONALITY: Chinese
RACE: Asian
EYE COLOR: Brown
Kane- "She better be fucking worth it, Lynch!"
Lynch- "She is."
Xiu is Lynch's girlfriend in Kane & Lynch 2: Dog Days.
Lynch, after settling in Shanghai in the middle of 2009, he meets a young girl and decides to reconstruct a new life. Lynch is able to give everything for Xiu, who is his world and the principal reason to say in Shanghai. After Kane kills Brady's girlfriend, Hsing's goon's track down Xiu in her apartment, while she herself is implicated in criminal cases between Lynch, and Shang-Si. She is kidnapped by Hsing and used as bait for Lynch, The two try to rescue her, but are captured by Hsing.
All three are horrifically tortured by Hsing. Lynch, who loses consciousness, is believed to be dead and is dumped in a alleyway. However, he regains consciousness and kills Hsing, saving Kane. However, he discovers, to his extreme horror, that Xiu did not survive, finding her body in a toilet stall after Hsing raped and mutilated her.
Community content is available under
CC-BY-SA
unless otherwise noted.